Back to Blog page
Is house flipping profitable?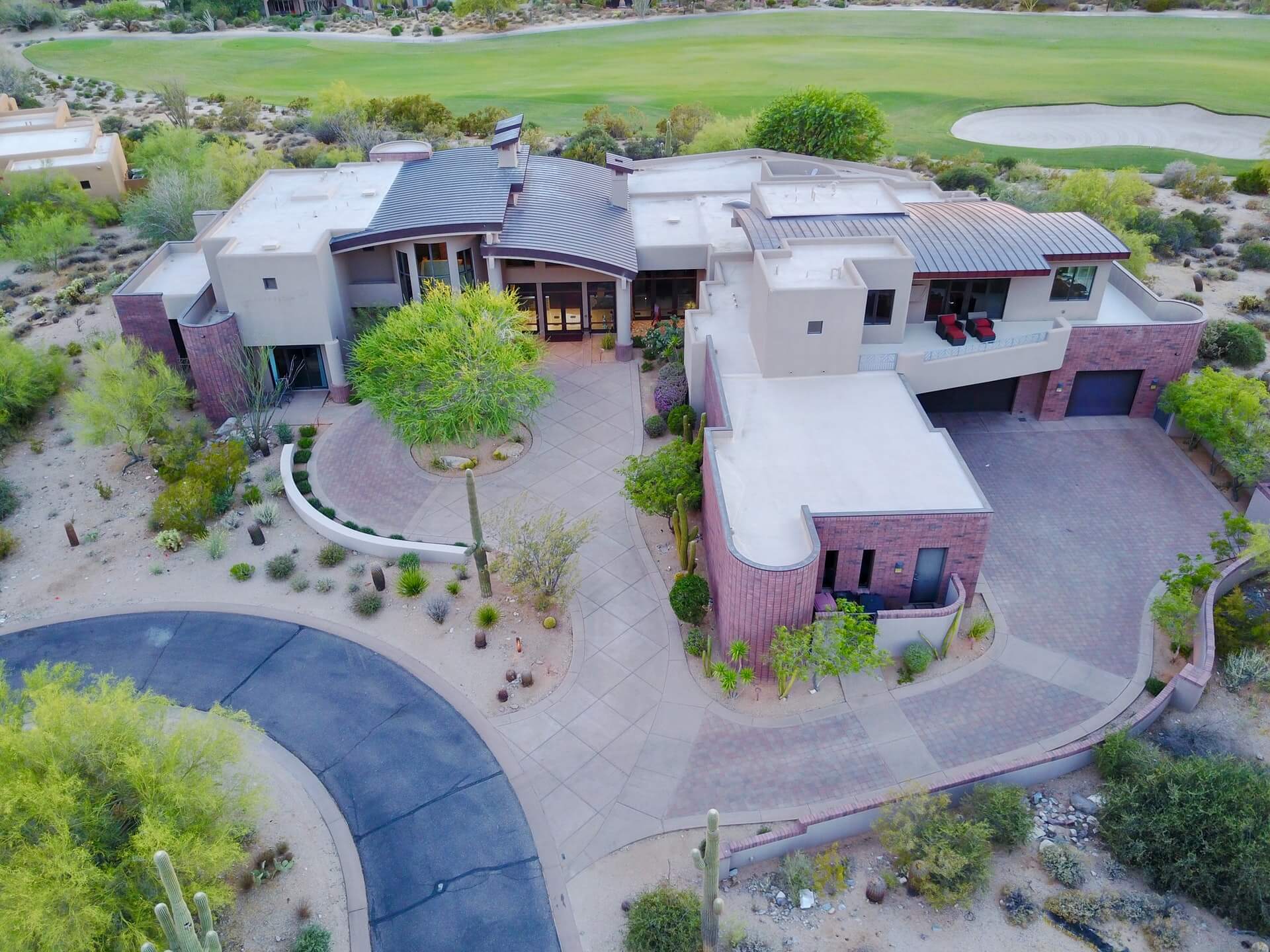 According to ATTOM reports, almost 95,000 homes underwent a flip during 2021's third quarter, showing 5.7% of all sales. However, the average gross profit on flipped houses was around $69,000 during that quarter, a 1.6% decrease compared to the previous year. Besides, house flippers' return on investment fell to 32%, the lowest level since early 2011 and a sizable drop from a year prior.
What location is the best for flipping?
Statistics show a wide contrast in the profits home flippers earns in different locations. Balancing Everything report says that the following cities were among the best for flipping a home previous year:
Pittsburgh, PA. – ROI of 162.4%

Atlantic City, NJ – ROI of 141.6%

Memphis, TN – ROI of 132.7%

Denver, CO – ROI of 109%

New Orleans, LA – ROI of 104.2%
Of course, these areas may fall beyond your possibilities. Nevertheless, take a magnifying glass to home sales and house flipping profits in your location. Maybe you need to venture an hour out of your zone to look for a more profitable area to flip a house.
Additionally, you should pay attention to the neighborhood where you want to flip the house. Before investing, figure out what is the income level, and what is the school district like? What about the crime rate? Keep in mind you can radically boost a dirt-cheap home, but it won't sell as quickly if it is located in a neighborhood with a high percentage of burglaries. Also, be wary of locations where homes are selling at a high rate. This can mean the local economy or the neighborhood conditions are pushing tenants out.
What should you pay attention to when deciding to flip a house?
Find the right market:

Perfectly, you want one starved for inventory and isn't already saturated with fix-and-flip investors.

Know the neighborhood:

You don't want to over-improve the houses you're flipping, but you also don't want to skimp on standard features in the area, which could result in a much higher sale price.

Don't outsource too much:

With labor costs at a premium, now may be the time to get your hands dirty if you can do some of the house-flipping work yourself.
Start investing
with LBC Capital Income Fund
Costs and Risks of Flipping Houses
Significant networks like HGTV have popularized home flipping, but 30-minute recaps of only successful projects fail to capture the actual costs of flipping homes. So let's start with exploring home improvement costs.
Below is a table of breakdowns of the average costs of various home improvement projects with the percent of costs recouped. Remember that these averages are only guides, as prices can vary significantly by location and materials.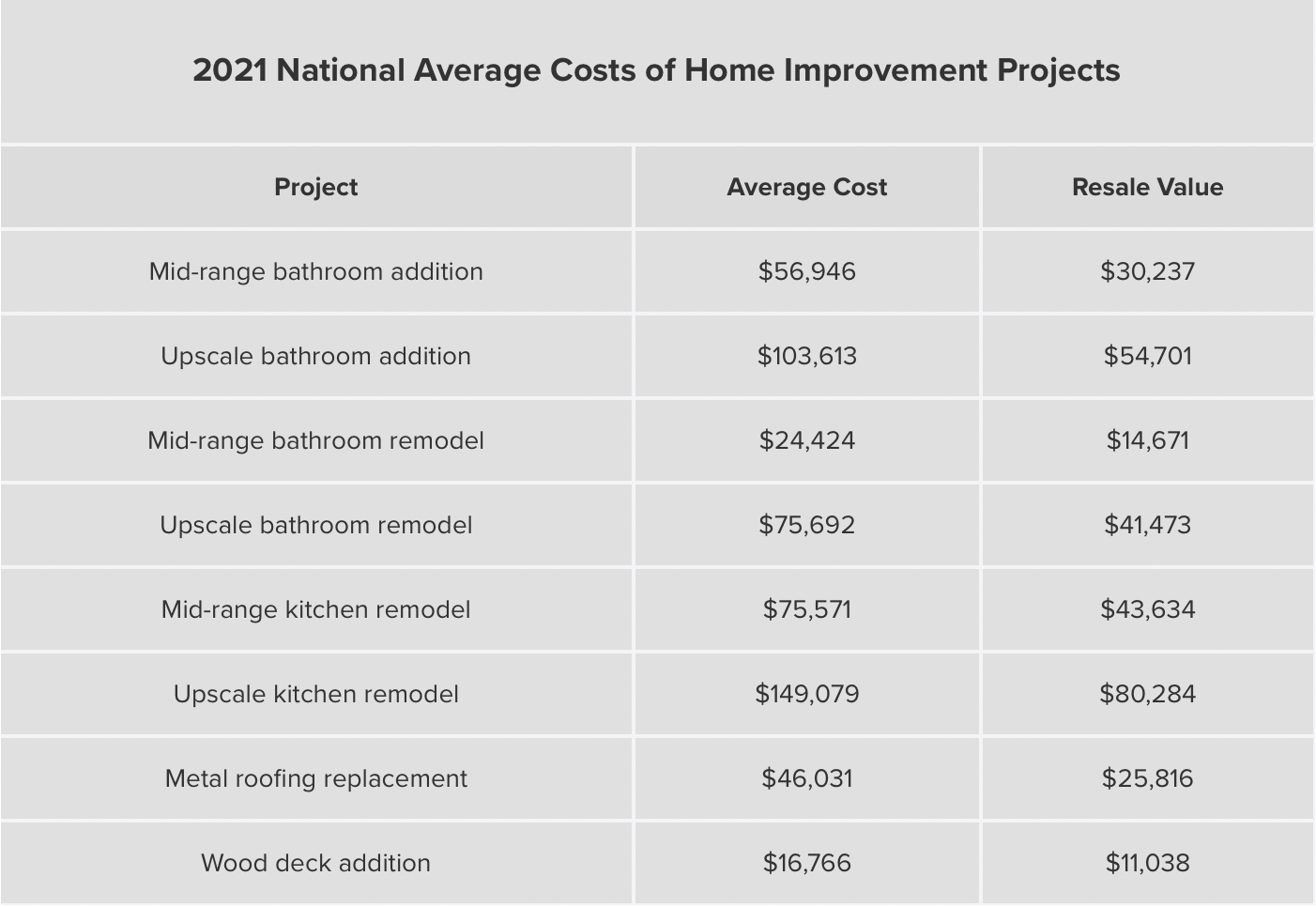 As you can see, these projects returned, on average, 53% to 72% in cost recouped. So if you depend on financing to pay for the renovations, these costs will also hurt your bottom line. Explore all possible options, such as a home improvement loan, second mortgage, and credit to finance your house flip.
You want to care that you don't overstrain yourself. Also, you don't want to make the crucial mistake of thinking you'll save money by doing a lot of the work yourself, so you spend more on materials. Think rational: if you've never renovated a bathroom before, it may take much more time than a professional would take. Time is money when you pay interest for your financing. It may have been less costly to hire a professional from the get-go, especially if you need to ask one to redo your work.
Of course, you can do some cosmetic upgrades like painting and stripping woodwork by yourself. But leave projects such as plumbing, electrical and structural changes to the professionals. Additionally, don't just go for the cheapest labor. This is a significant investment you're making, and you'll need the right talent. Quality is a must. So do a thorough search for contractors and check online reviews. Also, ask your friends, family, or colleagues for any recommendations.
You should factor in the size of the home as well. After all, a renovation on a large house will cost more than the same project in a smaller one under it, requiring more materials. It'll also take more time, which, as mentioned earlier, is valuable if you borrow money for this investment.
Common House Flipping Mistakes
There are a lot of mistakes freshmen house flippers could make. Some important things to avoid:
Not having enough money: You'll want to ensure you have the funds needed to get off the ground and do an excellent job with your project.

Not having enough time: If your finances require too quick of a turnaround, you won't be able to do an excellent job with your flip. Be sure you can handle owning the house long enough to complete the work.

Not doing the improvements right: You don't want to do too much work and leave the home too costly to sell, but you also need to improve the home. Make sure you find the right balance.

Not pricing correctly: This includes a few things. You'll want to ensure you're getting a good deal on the property you buy, but you also need to put a fair price on your home to make sure you can move it.

Not focusing on the sale: No matter how good you do on renovation, you need skills to sell the house. Don't forget about staging and other selling strategies.
However, if you want to own real estate and profit from that but do not manage all these routines, then real estate income funds may become a perfect option. LBC Capital income fund invites accredited investors to earn 8% of stable annual return with monthly distributions.
If you have any questions, feel free to contact us!
Start investing
with LBC Capital Income Fund