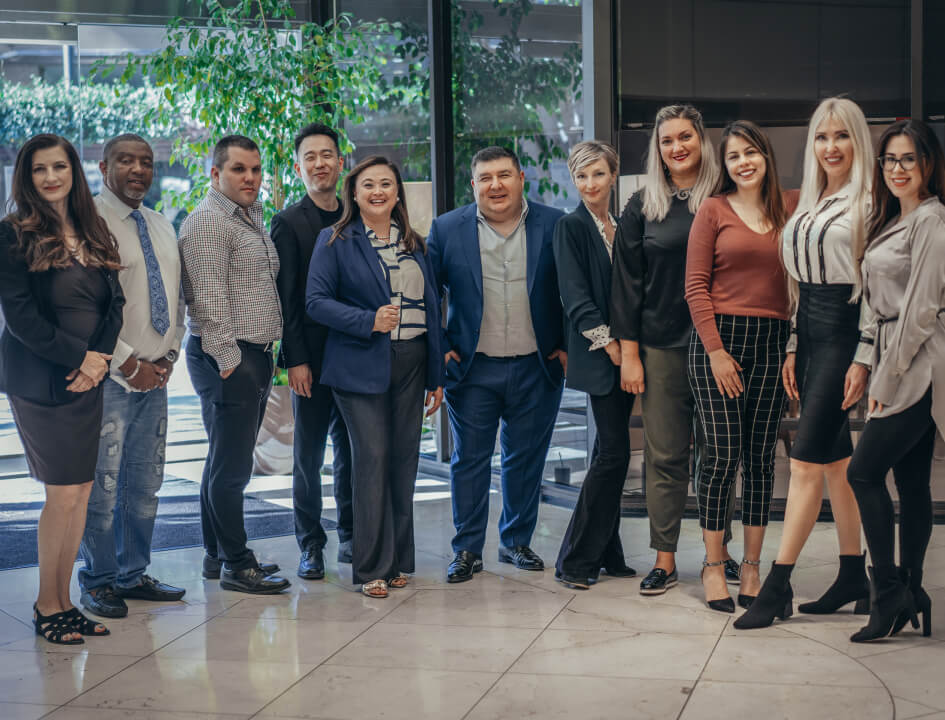 Our mission
LBC Capital
With over a decade of experience, our seasoned professionals are at your service, guiding you in securing financing and making astute real estate investments.
We value our unique approach, treating each client as an integral part of our extended family, ensuring a nurturing environment, and prioritizing transparent communication.
Our primary goal is to bolster your financial growth, optimize returns, and provide you with unparalleled peace of mind. Our unwavering commitment underlines our deep belief in the lasting merits of real estate investment. To guide you on this journey, we offer a complimentary consultation tailored to your unique aspirations and questions.
170

Fund members

8%+

Target ROI

$60,000,000+

Assets Under Management
Our Promise
Why can you trust us?
At the heart of our success is a foundation built on trust and understanding, pivotal elements for lasting partnerships.
While others may chase the quick wins of buying, selling, or flipping real estate, we've carved out a niche of stability and security. Our strategy? Investing in mortgages anchored by real properties. This positions us — and you — to enjoy the safety of our capital, underpinned by tangible assets.
We promise not just astute management, but also consistent returns and a buffer against market unpredictability. Choose stability. Choose success. Choose us.
LBC Capital Team
LBC Capital Team
Boris Dorfman has over 20 years of experience in the Real Estate industry, covering commercial development, residential real estate, private financing, and raising private funds.

Boris Dorfman

President & Fund Manager

Vladimir has been in the real estate industry for over two decades and has established relationships with some of the most well-respected figures in the community. His extensive social network and plentiful connections in the real estate industry are key to our unique ability to close deals in as little as three business days.

Vladimir Isperov

Co-Fund Manger and Capital Raise

Michelle joined the company in 2016 with years of experience in the real estate and finance industries. She has extensive experience working with different brokers and real estate professionals, giving her the unique and strong understanding of financing and real estate sectors. This knowledge gives her the foresight to successfully navigate through complicated deals and close them.

Michelle Ong

Fund Management and Special Projects

LBC Capital expert consultant and specialist in investor relations.

Mendel Shmuckler

Loan Officer

Kimberly is the receptionist and executive assistant for Boris Dorfman. And she is pleased to be a part of our growing family. She's responsible for ensuring that the office operates efficiently and assists her colleagues with any administration-related queries or issues they may have.

Kimberly Orozco

Executive assistant

Tatiana is an experienced underwriter passionate about assessing risks and ensuring financial stability. Het exceptional communication skills enable productive relationships with clients, brokers, and colleagues, fostering trust and collaboration.

Tatiana Avagyan

Underwriter

Rico has over eight years of experience in private or commercial lending. Dealing with buyers, investors, business owners, C-level executives, real estate agents, and mortgage brokers. Experience in every aspect of a transaction from beginning to close. He achieves success through ongoing education and unwavering commitment to the business.

Maria is a skilled loan processor known for her efficiency and proficiency in handling complex financial transactions. She has a meticulous approach to documentation and a thorough understanding of lending procedures, which allows for seamless processing of loan applications from start to finish.

Maria Sorokina

Loan Processor

Kirill began his journey at LBC Capital as a processor, where he quickly demonstrated his strong work ethic and determination. His commitment to excellence and attention to detail was evident, allowing him to excel and gain a deep understanding of the company's operations. Driven by a desire to take on new challenges, Kirill set his sights on a career in sales. With his unwavering commitment to success, he embraced the opportunity with enthusiasm.

Kirill Pilipenko

Regional Manager

Matthew is thrilled to be at LBC Capital and brings his experience and expertise to the table. He possesses a strong desire to learn and assist his clients continuously. He takes pride in his business and strives to be the best. Real Estate is a 24/7 duty. However, he enjoys spending time outdoors and with friends when he is not in the office.

Matthew Kay

Account Executive

Sam has ten years of sales experience and specializes in hard money and conventional loans. This expert is highly energetic and enthusiastic, capable of multitasking and ensuring that every file is seen through to completion.

Samvel Barseghyan

Loan officer
Detailed
Our Process
Initial Consultation

To begin with, we get to know each other, talk about your investment plans, answer questions, and talk about the processes in the company. We are primarily interested in how you see the results and the best options.

Proposal and Agreement

After the initial consultation, we can make you an investment proposal — it will consider all the details of the contract and obligations.

Due Diligence and Underwriting

During this phase, we will review your case thoroughly, considering your personal and economic history and potential investment options.

Closing the deal

At this stage, we open access to the investment portal, sign documents, and indicate the parties' obligations.

Ongoing Relationship / Support

After the closing stage, we do not say goodbye to our customers but remain together with them. You can always turn to us for advice, and we will always be ready to support you.

Are you interested in our approach?

It will be a great pleasure to see you among our clients. Fill out a short form, and we will contact you immediately.
Advantages
Why choose us?
Diversified, high-quality loans
Return of ~ 8%
International investors welcome
Potential for substantial long-term accumulation
High liquidity
Highly predictable cash flow
No correlation
Independently audited financial statements
Strong alignment of interests between fund management and investors
Choose us if you seek long-term investments, stable and predictable income, all with zero risk.
What do our clients say?
Reviews
Keep it up, dude!
Brodie Thomson from Los Angeles, CA
"I am a broker, and having a reliable lender who can close as fast is crucial. We have closed four times together this year, and I am sure we will keep the record growing. I recommend these guys for promptness and flexibility; they did their best to be on time and with acceptable terms each time. Keep it up, dude! "
A very refreshing experience
Krystal Bishop from Los Angeles, CA
"I needed a refinance of $1.5 mln for a commercial property in Orange County and was looking for the best terms. Guys delivered. I worked with Olga. She was incredible. Very pleasant, personable, and responsive. I never had to wait for any update for too long. She had all the answers before I asked them. The turnaround was quick, and the rates she negotiated were the best I'd seen on the market — a refreshing experience."
Definitely recommend
Shari Morton from Los Angeles, CA
"Have them as a backup plan for all 15 years I've been in RE investment. Never let me down; the rates and terms are fair, and they go the extra mile. My diverse portfolio is their merit. Shout out to Vladimir for his experience and professional team. Definitely recommend. "
Can recommend it to any professional investor
Alana Meyer from Los Angeles, CA
"Fast funding, quick turnaround, and responsive officers. I worked with Boris. It was a pleasure. I was looking for a source to raise some equity. From what I was told, they manage their funds. That's ‌ how they closed $730K in 6 days. I can recommend it to any professional investor. "
True experts in the industry
Tee Johnson from Sacramento, CA
"They take a personalized approach to each client and strive to get you the funding you need. The initial consultation with Kiril gave me insight into what I need to get my deal funded. It's always a pleasure to work with a professional team — true experts in the industry."
Let's the journey begin
Sign up for a consultation
Embarking on your investment journey with us is easier than ever.
Simply fill out the brief form below, sharing a bit about yourself. This will enable us to tailor investment options for you, address any questions you may have, and kickstart the growth of your wealth!