Back to Blog page
Everything You Need To Know About Multifamily Real Estate Investing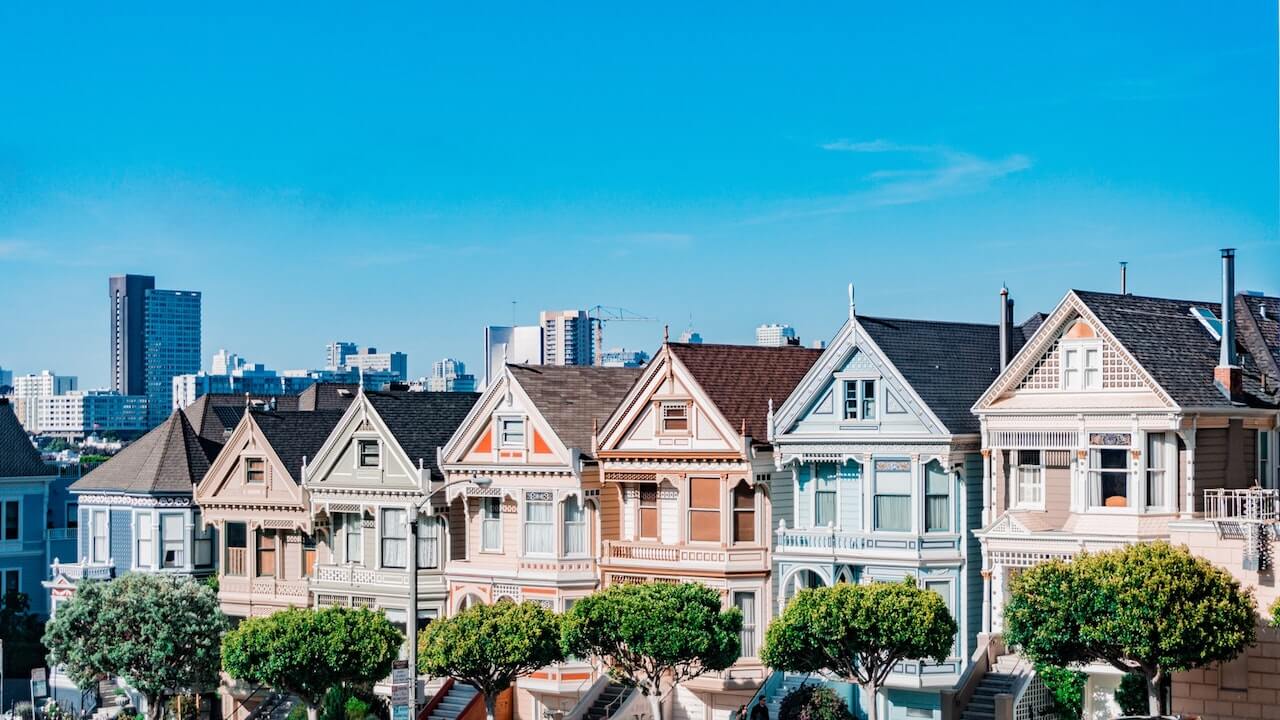 What Is A Multifamily Property?
A multifamily property is a residential property that consists of more than one housing unit. For example, duplexes, townhomes, apartment complexes, and condominiums are considered multifamily properties.
New investors can find fantastic investment opportunities with multifamily properties. Some multifamily prefers to live in one of their multifamily units, known as owner-occupied properties. Whether you decide to invest in a multifamily property, this investment can be a great wealth-building tool.
Start investing
with LBC Capital Income Fund
Pros and cons of multifamily investing
It would be best to consider this asset type's potential benefits and risks, as with any investment.
What are the advantages of multifamily investment?
1. Cash flow
One of the most significant benefits of investing in multifamily real estate is the guarantee of a reliable monthly cash flow from rental income. While single-family homes have only one tenant or group of tenants, multifamily properties have multiple tenants paying rent. So if there's a vacancy in one unit, you'll still likely have cash flow from other units. But before investing in multifamily properties, do your due diligence and develop an investment strategy.
Given the fair market value of your units, determine whether your rental income will exceed your net operating costs (NOI), which will include mortgage payments, insurance, taxes, property management, and considerable property maintenance. If the answer is yes, and your property is in a solid rental market where you'll be able to fill vacancies quickly, you can expect a consistent cash flow.
2. Easier to finance
The market value of multifamily buildings will almost always be significantly higher than single-family houses in the same area. Still, it's also easier to secure financing for multifamily properties when it comes to investment properties. Multifamily properties aren't as risky for banks or private lenders because the cash flow for an apartment building is more predictable than for a single-family rental.
For example, if you have four units and one tenant moves out unexpectedly, your rental income only drops 25 percent until you can turn over the unit. However, if the same happens in a single-family rental, you would not have any income during a vacancy which poses a greater risk to your lender.
3. Scalable
If you want to expand your investment portfolio, investing in multifamily real estate is a much faster way to grow than single-family rentals (you would need to acquire one at a time). It also offers the opportunity to move toward commercial real estate investing as more significant multifamily properties (those with five or more units) fall under commercial real estate, with even more excellent cash flow opportunities.
4. Tax benefits
Investing in multifamily real estate offers attractive tax benefits. You can deduct maintenance and operation costs, including utilities, property management fees, maintenance and repair expenses, insurance premiums, and marketing costs as well.
In the long term, you can also take advantage of real estate depreciation and cost-segregation tax benefits as your building and its appliances age, even if the property's fair market value is technically rising.
5. Passive income
Investing in real estate in strong real estate markets is a great way to generate passive income. For example, if you hire a property management company to handle maintenance and communication with tenants, you'll not have much day-to-day work to do. This means you have more time to focus on your day job or your next investment.
6. Simplicity
Compared to commercial real estate investing or managing multiple single-family houses, investing in multifamily real estate is relatively straightforward. You'll be able to buy several units with a single loan, and insurance companies familiar with multifamily properties will be able to create a policy for you.
When multifamily seems a pretty perfect investment, the only question arises – are there any risks? Unfortunately, yes.
1. The more significant initial expense
As profitable as a multifamily rental property might become, there's no denying that the upfront cost is high. Even smaller apartment buildings (two to four units) will cost millions in the most expensive cities like San Francisco or New York.
And while banks or lenders are usually happy to provide a good interest rate to the right investor, you'll still have to come up with an approximately 20 percent down payment (give or take, depending on the real estate market and the size of the building). Because of this, investing in multifamily real estate is prohibitive for many.
2. Competition
Since multifamily properties offer so many benefits for their investors, you'll likely see interest from experienced investors in a good rental market. However, when developers and property management companies compete over the same buildings or land, the prices will rise even higher. Some investors can even buy in cash, making it challenging for newcomers to enter the market.
3. Harder to manage
Even if you can swing a down payment and beat the competition to secure a multifamily property, your work is far from over. Managing multiple units is a huge responsibility that will require much time, attention, and maintenance.
If you're a first-time investor, are managing more than a couple of units, or simply don't have the time to take on landlord responsibilities, hiring a property management company to handle the day-to-day tasks is a must.
4 Tips For Investing In Multifamily Real Estate
Investing in multifamily real estate will be a unique experience compared to building a portfolio of single-family properties. Pay attention to these tips before you invest in multifamily real estate:
1. The 50% Rule
The best way to scan through potential deals is to calculate the numbers and figure out (approximately) how much a specific multifamily property can make you an owner. Compute the difference between expected income (rent payments, storage fees, parking fees) and expenses (repairs, maintenance, etc.)
So, if you do not have access to information on neighborhood comps, you can use the 50% rule. Take the expected income and divide it equally; this becomes your estimated expense number. Your net operating income (NOI) is the difference between your estimated monthly income, and your estimated monthly expense is your net operating income (NOI).
2. Cash Flow
The estimated mortgage payments are brought into the equation in this next step by calculating your estimated monthly cash flow. Calculate how much money you'll put into the wallet by subtracting the monthly mortgage from the property's NOI. This operation will provide you with your cash flow estimate. Additionally, It will help you determine whether or not the investment will be profitable.
3. Figure Out Your Cap Rate
A third essential calculation to memorize is the capitalization rate. It indicates how quickly you will get a profit on your investment.
You need to remember two things. First of all, the cap rate for a "safe" investment, Like a certificate of deposit (CD), ranges between 1-2%. Secondly, this cap rate doesn't account for many factors. You should also consider property value rises, monthly NOI boosts, or the tax breaks afforded to owners of multifamily properties.
To calculate the cap rate, take your monthly NOI, and multiply it by 12 to get the annual number. Then, divide that number by the property's current market value. The key thing to understand about the cap rate is that higher is not always better. A higher cap rate generally denotes higher risk and higher returns. In contrast, a lower cap rate indicates a lower risk and lower return.
[embedyt] https://www.youtube.com/watch?v=tgoADNBmpR0[/embedyt]
What are the best locations for multifamily real estate investing?
As with any real estate purchase, success is directly related to location. It's obvious that having a great property that you rehabbed with the latest and greatest appliances is worth nothing if the area is wrong. So, if you are ready to enter multifamily real estate investing, check out these top 10 markets:
Los Angeles, CA

Seattle-Tacoma, WA

Boston, MA

Minneapolis-St. Paul, MN

Oakland, CA

San Jose, CA

Portland, OR

San Francisco, CA

New York City, NY

San Diego, CA
If you have any questions, please, contact our fund manager Boris Dorfman, and he will assist you!
Start investing
with LBC Capital Income Fund