Back to Blog page
Why Is Real Estate Investment Trusts a Good Career Path?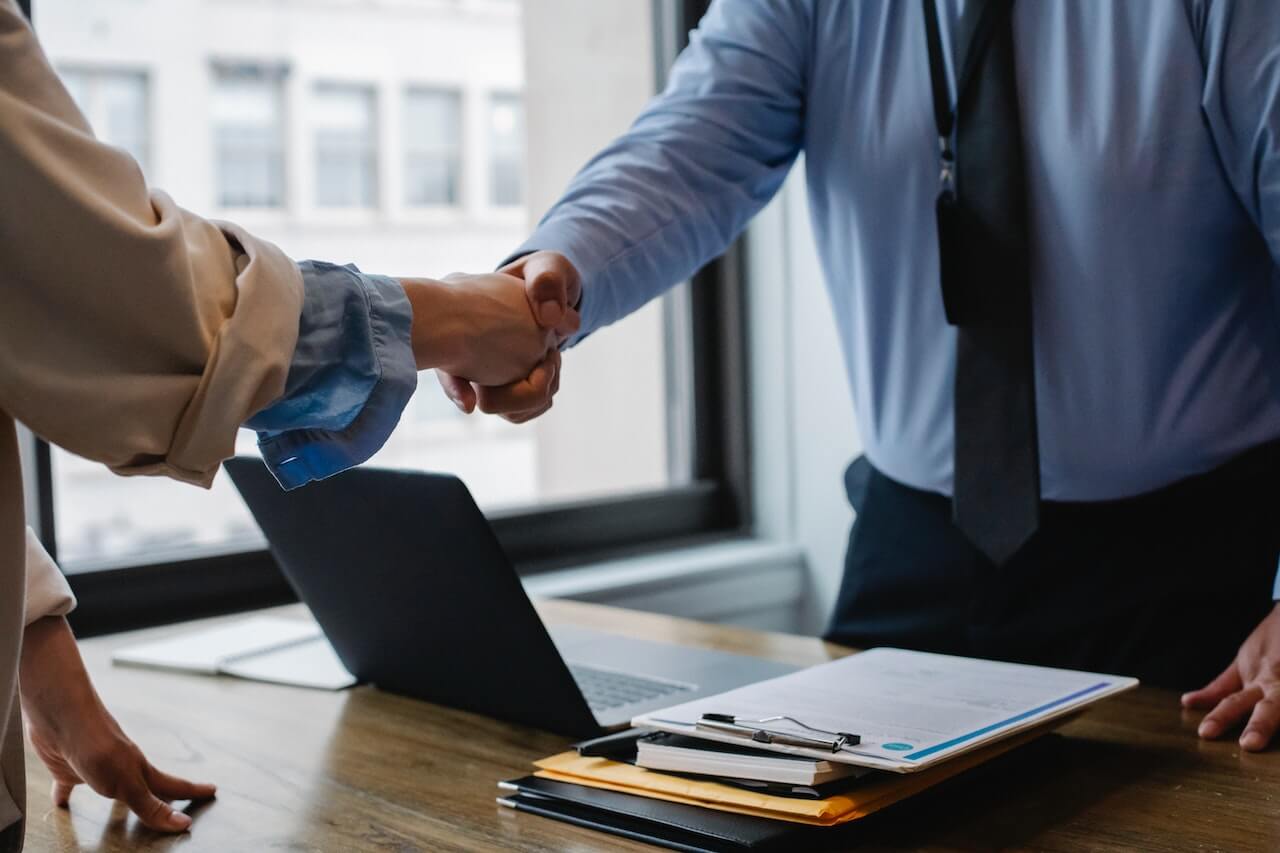 When it comes to investing in real estate, there are many different options. One option is to invest in a Real Estate Investment Trust, or REIT. The first REIT was established in the United States in 1960, and today there are approximately 1,200 REITs in operation across the globe. Unlike traditional real estate investments, REITs allow investors to pool their money and receive regular dividends. For those looking for a more hands-off approach to real estate investing, REITs can be a great way to get started. Jobs in REITs are high paying and offer a lot of career growth potential. If you're considering a career in real estate investment trusts, you may be wondering if it's a good move. After all, there's a lot of money to make. But is it really the right path for you? Read the article to learn about the opportunities.
How do REITs work?
A REIT, or real estate investment trust, is a company that owns or finances income-producing real estate. REITs are required to distribute at least 90% of their taxable income to shareholders as dividends, making them an attractive investment for those seeking regular income.
In order to qualify as a REIT, a company must meet certain criteria set forth by the IRS, such as being owned by a minimum of 100 shareholders and deriving at least 75% of its income from real estate-related activities.
REITs can own a variety of different types of real estates, such as office buildings, shopping malls, apartments, warehouses, and even hotels. Some REITs also engage in mortgage lending or management.
Currently, over 145 million Americans have invested in REITs through various investment funds. So, if you are into real estate, consider LBC Capital as a great place to start your investments.
Because they offer investors an attractive combination of high yields and potential for capital appreciation, REITs have become increasingly popular in recent years. Many experts believe that REITs will continue to be one of the best-performing asset classes in the years ahead.
Top reasons why REITs is a good career path
As the real estate industry has grown in recent years, so too has the demand for talented professionals with expertise in this field. For those interested in a career in real estate, a REIT can be a great option.
1. Experience and growth
REITs offer the opportunity to work with a variety of different property types and to gain exposure to all aspects of the industry, from investment and finance to property management and leasing.
2. Education and career development
REITs offer management training programs and opportunities for advancement. There are also many colleges and universities across the United States that offer programs related to the REITs industry. A few of those institutions are New York University, Columbia Business School, Cornell University, and Duke University. With a degree from one of these universities, you will be able to look for job opportunities. The job market is competitive, the right education will help to find employment in this field.
3. High liquidity
If you consider an investor career, REITs will allow you to sell your shares on the market and receive your money in a few days. This is a major benefit, as it gives you the flexibility to access your cash when you need it. Furthermore, because REITs are listed on major stock exchanges, you can be confident that you will be able to find a buyer for your shares.
4. Potential for capital appreciation
REITs offer investors the potential for both capital appreciation and income through dividends. While dividends are an important source of returns, capital gains are often the biggest source of returns for REIT investors over the long term. Capital gains occur when the value of the property owned by the REIT increases. When the value of the property increases, so does the value of the REIT's shares.
With its many benefits, a career with a REIT is an attractive option for those interested in the real estate industry.
Best jobs in REITs
How many jobs are available in real estate investment trusts? One of the best career opportunities is becoming a real estate investor, though there are few other high-paying jobs:
Real Estate Investor
Being an investor is one of the most lucrative career opportunities in the field of real estate trusts. This is because investors are able to reap the benefits of high returns on their investment while also enjoying the security of a stable job. Furthermore, being an investor gives advantages to the many tax breaks and deductions.
Interested in investment opportunities?
Start investing
with LBC Capital Income Fund
REIT Analyst
REIT analysts another great job opportunity. This role is focused on assisting both the finance and real estate departments in the acquisition, disposition, marketing, and financing of properties. In order to be successful in this role, REIT analysts must have a thorough understanding of the real estate market and the financial sector. They must be able to identify trends and opportunities, as well as assess risks associated with potential investments. REIT analysts also need excellent research and analytical skills, as well as strong communication and negotiation skills.
Property Appraiser
A property appraiser is a specialist who evaluates the value of a property, either commercial or residential. Appraisers use a variety of methods to determine the value of a property, including previous sale prices, replacement costs, and incomes generated from the property. Once the value of the property is identified, this information is used in setting property taxes, insurance premiums, and mortgage rates.
Real Estate Agent
Real estate agents have a variety of duties, depending on the type of work they do and the location in which they work. Some agents work exclusively with buyers, helping them find the right property and negotiate the purchase price. Other agents represent sellers, working to market the property and screen potential buyers. In addition, agents may also help their clients to find financing, arrange for inspections, and handle other details related to the transaction. To build a real estate agent career, you need to be well-informed about the local housing market and have strong customer service skills.
FAQs
How are REITs taxed?
REITs are entitled to special tax treatment under the Internal Revenue Code. This means that they can avoid paying corporate income tax as long as they distribute at least 90% of their taxable income to shareholders in the form of dividends.
What are the benefits of investing in a REIT?
There are several potential benefits of investing in a REIT. First, because of their special tax status, REITs can offer shareholders a higher yield than other types of investments. Second, REITs tend to be less volatile than stocks, making them a relatively safe investment. And finally, because they're required to pay out most of their earnings to shareholders, REITs can provide a steady stream of income.
What are the risks of investing in a REIT?
REITs can be sensitive to changes in the real estate market. Additionally, many REITs are highly leveraged, which means that they have high debt levels relative to their equity. This can make them more susceptible to economic downturns.
Conclusion
Real Estate Investment Trusts is a good career path for those who are interested in finance and real estate. The job involves buying, selling, and managing properties. It also includes working with people from different backgrounds and cultures. Though it is a demanding job, it is also very rewarding. You will get to work with some of the most talented people in the industry and gain experience in the real estate industry. So start your search and build your dream career in REIT today.
Are you ready to make more money with investments?
Start investing
with LBC Capital Income Fund