Back to Blog page
How to become an accredited investor in the USA? And why is it needed?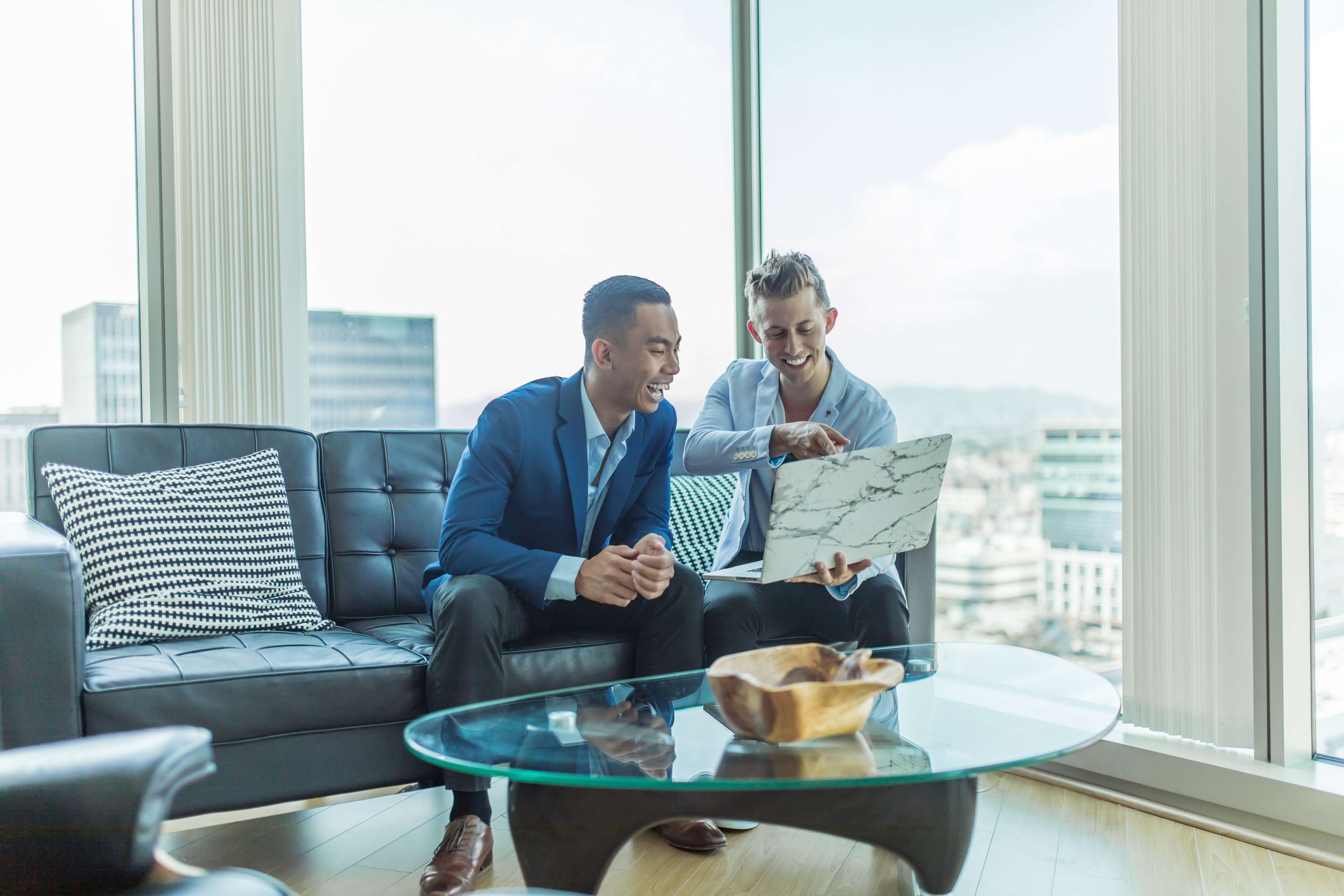 Do you want to be accredited in the USA as an investor? In a second, we'll look at what it takes to be considered an accredited investor in the United States. If you are starting in the world of investing, sooner or later, you will come across the term "accredited investor." You will then begin asking what it means, what it takes to become an accredited investor, and the potential pitfalls and benefits of doing so. This guide will cover all this and more, including how to become an accredited investor.
Who is an accredited investor?
A company and an individual can obtain the status of an accredited investor. The main criterion is the size of equity or income.
Requirements for individuals
To become an accredited investor, a citizen must prove that he:
Owns or jointly with a spouse a net worth of at least one million dollars; or
Has income above $200,000 in the past two years or joint income with their spouse over $300,000 in the same period.
An accredited investor under US law can be a citizen of any nationality. The only criterion is compliance with the specified standards.
It is important to note that individuals are valued by their "net worth." In addition, the cost of the main residence is also deducted from this value.
Why accreditation is important
The Securities and Exchange Commission is dedicated to protecting investors and consumers, but the agency's responsibilities go beyond that. In addition to protecting investors, it facilitates market capital formation or wealth accumulation. The SEC must sometimes combine high-risk, high-reward prospects with appropriate investors to avoid potential conflicts between the objectives.
This is where serious, wealthy investors come in.
The SEC chooses capable investors to evaluate risks and maintain financial stability to avoid obstructing funding.
Accredited Investor Example
The investor journey begins with determining the investor's net worth.
Start with a balance sheet that details all of your assets and debts.
Then add all your assets — cash, investments, retirement accounts, furniture, and cars.
In addition, the value of your primary residence is the only asset category that should not be included.
Remember that a person's net worth (other than their primary residence) is one of the criteria for qualified investors.
Include any other property you own but do not use as your primary residence. After summing up a person's assets, it is necessary to calculate his debts.
Student loans, auto loans, and credit card debt are all typical forms of personal debt. The last step in calculating your net worth is to subtract your liabilities from your assets.
Accredited investors have a net worth of over $1 million. You cannot be considered an accredited investor if your net worth is at most $1 million.
But don't be discouraged. Even if you have read the Accredited Investor Standards and realized that you still need to meet them, this data may be useful. Now you can make the right financial decisions to become an authorized investor.
Start investing
with LBC Capital Income Fund
How to Become an accredited investor
After discussing what an accredited investor is and why it's important, we can look at the first steps to becoming an accredited investor.
Calculate your net worth
In the previous section, we detailed the exact steps needed to determine your net worth. Also, calculate the amount of all your debts and subtract it from the value of all your assets to get your total debt. If you include your main home in your calculation, the SEC requires you to deduct its cost.
Gather Financial Documentation
After calculating your net worth, the next step is to obtain the necessary documentation to support your claims. Gather your tax returns, credit reports, bank statements, and statements from any investment or retirement accounts you may have.
Get Tested
Finally, it's time to get confirmation.
The SEC requires firms issuing unregistered securities to collect questionnaires from investors to assess eligibility. Moreover, each company you are interested in investing in will need you, as an investor, to fill out a separate questionnaire.
How do firms determine if you are accredited?
Financial reports
They will detail the holdings (i.e., property) and investments of your funds, including the total amount, the length of their stay, and the location of the assets.
Credit report
As a result, you will get a rough estimate of your current state.
Tax Forms and Declarations
Remember that you must provide proof of income for at least three years.
Professional Credentials
Financial Industry Regulatory Authority (FINRA) 7, 65, and 82 series licenses are included in this category, but other FINRA certifications and designations are also valid.
After providing this information and obtaining the approval of the firm of your choice, you can invest in non-registered securities.
Investment Opportunities for Accredited Investors
The entire range of registered securities, including stocks, bonds, and mutual funds, may be managed by non-accredited investors. In addition, they can buy real estate, save money for retirement, take smart risks, and succeed financially.
Hedge funds, venture capital, and private equity are only available to accredited investors. The SEC wants investors to demonstrate that they have researched and understand the dangers before investing in these complex products.
Start investing
with LBC Capital Income Fund
Pros and Cons of Becoming an accredited investor
Advantages
As an authorized investor, you gain a significant competitive advantage in the investment market.
Since you already have a high level of wealth, you can invest in securities that are not available to people with less money. Of course, this can lead to an increase in your wealth.
Investments have the potential to offer numerous benefits, such as a greater rate of return, diversification, and faster attainment of financial goals.
Disadvantages
The negative aspects of being an accredited investor are related to the investment. Many funds use riskier tactics to outperform the market, but these strategies can be fruitful under the right conditions. The main thing is to approach the issue wisely and not take risks if you are not ready to lose money.
Most investments have very high entry requirements. There must be more than the typical practice of investing hundreds or thousands of dollars at a time. Irregular investors must invest at least $200,000 to participate in "regular" investments. This is a significant amount to lose if your investment fails.
Investments from accredited investors also incur additional costs. They mainly consist of a management fee and a performance fee. A fee tied to a project's performance can range from 15% to 20%.
How to become an accredited investor. Conclusion
If you have decided to become an accredited investor considering different investment options, pay attention to real estate.
Real estate is a physical asset with immediate value and can be used for various purposes. Unlike financial assets such as stocks or bonds, real estate cannot suddenly disappear.
Investing in real estate allows investors to diversify their portfolios and reduce the risks of investing in a single asset. This is especially important during economic volatility, when the prices of stocks and other financial assets fluctuate.
Real estate often serves as an inflationary hedge, as real estate prices tend to rise with inflation. Investors can benefit from owning real estate during periods of high inflation, as it helps them maintain the value of their money.
Sign up for a consultation at LBC Capital if you are considering new investment opportunities or are just starting your journey as a real estate investor.